April 5th, 2023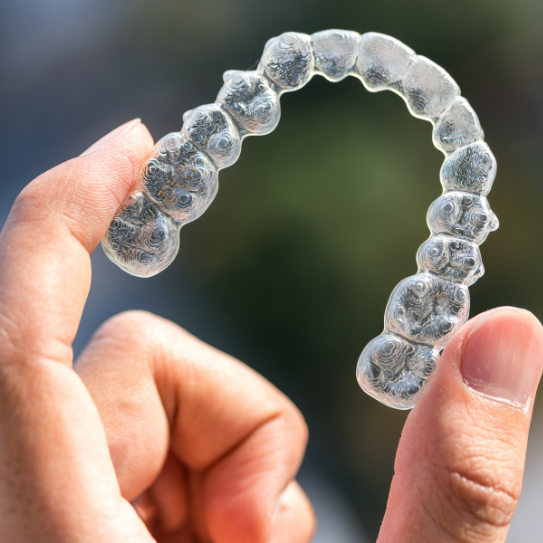 Robert W. Bruno, DDS, PC | Orthodontist in New York
Invisalign is an orthodontic treatment option that has become increasingly popular recently. This treatment method uses a series of clear aligners to gradually straighten your teeth without needing traditional braces.
However, like any orthodontic treatment, it is essential to take specific steps to ensure that your Invisalign treatment is as effective as possible. This blog will discuss crucial steps to make your Invisalign treatment plan the most effective.
Step 1: Choose an Experienced Orthodontist in NY
Choosing the right orthodontist is crucial for a successful Invisalign aligner treatment. When selecting an orthodontist, ensure they have experience with Invisalign and a track record of successful treatments. You can look for online reviews or ask for recommendations from friends and family.
Step 2: Follow Your Orthodontist's Instructions
It is crucial to follow your orthodontist's instructions precisely to ensure that your Invisalign treatment is as effective as possible. This includes wearing your aligners for the recommended time, usually 20 to 22 hours daily. You must wear your aligners each day for the recommended amount of time to ensure your treatment and maintain your results.
Step 3: Keep Your Aligners Clean
Maintaining good oral hygiene is crucial for any orthodontic treatment. With Invisalign, you must keep your aligners clean to prevent bacteria buildup and maintain their clarity. You can clean your aligners while you brush your teeth with a soft-bristled toothbrush and clear antibacterial soap. Avoid using hot water or harsh cleaners, as they can damage the aligners.
Step 4: Avoid Staining Foods and Drinks
Certain foods and drinks can stain your aligners and compromise their clarity. It is essential to avoid consuming staining substances such as coffee, tea, red wine, and curry while wearing your aligners. If you eat or drink any of these substances, rinse your mouth with water and clean
your aligners thoroughly.
Step 5: Use Chewies to Ensure Proper Fit
Chewies are small cylindrical foam-like objects that ensure your aligners fit snugly against your teeth. By biting down on the chewies, you can help your aligners fit more snugly and ensure they apply the right amount of pressure to your teeth.
Step 6: Schedule Regular Checkups
Regular checkups with your orthodontist are crucial to monitor the progress of your treatment and make any necessary adjustments. Your orthodontist will assess your progress and ensure your treatment is on track. They may also provide you with a new set of aligners to continue the treatment.
Step 7: Wear Your Retainers
After completing your Invisalign treatment, you must wear retainers to prevent your teeth from shifting back to their original position. It is crucial to wear your retainers as instructed by your orthodontist to maintain the results of your Invisalign treatment.
Visit Your Orthodontist in NY | Robert W. Bruno, DDS, PC
Invisalign is an effective orthodontic treatment option to help you achieve a beautiful and healthy smile. However, following these steps is essential to ensure your treatment is as effective as possible. By following your orthodontist's tips, you can maximize the effectiveness of your Invisalign treatment. If you are considering Invisalign over metal braces or any other orthodontic service, consult Dr. Bruno, your qualified orthodontist in NY, to determine if this treatment option is right for you.